The World's Largest E-Learning Platform Since 1987
The World's Largest
E-Learning Platform Since 1987
Trusted by over 15K Users worldwide
Brilliant
Google 4.9 | 1231 Reviews
Outstanding
Glassdoor 4.8 | 648 Reviews
Excellent
TrustScore 4.9 | 812 Reviews

Amazing
Sulekha 4.8 | 602 Reviews
*
By continuing, you accept our Terms of Use, our Privacy Policy
Start learning with

THE CHENNAI TUITION
Learning is pivotal for a student's success in academics and life. The digital age is deeply shaping the way students learn and will also determine their future prospects. At the chennai tuition, we encourage students to embrace this fast, changing world and making them ready for tomorrow by being their constant learning partner. The chennai tuition to address your complete learning, needs and boost your overall academic growth.
Six Key Advantages of
THE CHENNAI TUITION
Six Key Advantages of
TCT
We are an award-winning Cambridge & IB Tuitions provider, based in India, Middle East & Europe Countries. Since our establishment in 1987.  The Chennai Tuition is the world's most valuable ed-tech company and the creator of India's most loved school learning and success. Since 1987, The Chennai Tuition offers highly personalized and effective learning programs for classes 1 – 12 (K-12), like IB ICSE, IGCSE, CBSE GCSE, etc. With 50 million registered students and 3.5 million paid subscriptions, The Chennai Tuition has become one of the most preferred education platforms across the globe.
THE CHENNAI TUITION may be rescheduled as consistent with students availability.All the students are provided with a free demo. THE CHENNAI TUITION are suitable for students aged 3 to 19. It is versatile and flexible, giving schools the opportunity to create an exciting and relevant curriculum for their students. Cambridge Pathway students have the opportunity to gain the knowledge and skills they need in school, college and beyond.
Cambridge IGCSE
Cambridge O Level
AS & A Level
The international Baccalaureate organization (known as the IB) gives four high-quality and difficult instructional programme for a international community of faculties, aiming to create a better, greater non violent world. This booklet is certainly one of various substances produced to assist those programme The IB objectives to expand inquiring, knowledgeable and caring young those who assist to create a better and greater peaceful international via intercultural information and recognize.
Primary Years Programme
Middle Years Programme
IB Diploma Programme
Our
Edexcel Pearson

Programs
The Edexcel offers 21 A level subjects allowing students to select them in almost any combination. A renowned worldwide qualification that offers a worldwide curriculum along neighborhood relevance, just like that of our on-line tuitions The Edexcel gives 40 GCSE topics allowing college students to pick out them in any mixture. A renowned international qualification geared toward ages 14-sixteen that gives a international curriculum alongside local relevance similar to that of our online tuitions
Computer Science
Our
Oxford Cambridge & RSA (OCR)

Programs
The 'sister board' of CAIE, OCR offers 42 A Level subjects in nearly any combination a student picks. A renowned international qualification that promotes online tuitions as a great source of learning for its students. And to take into account the varying learning speeds of its IGCSE students, it holds examinations thrice a year in months January, June, and November The 'sister board' of CAIE, OCR offers 50 IGCSE topics in almost any mixture a scholar picks. it holds examinations thrice a year in months January, June, and November. Our level 3 core Maths qualifications are designed to provide students vital trouble-solving and quantitative competencies.
OCR AS & A Level
OCR GCSE
OCR Core Maths
Our
AQA Education

Programs
The AQA offers 54 IGCSE subjects, in any combination the student chooses to pick. A renowned international qualification aimed at ages 14-16 that provides flexible and stimulating teaching, similar to those offered by our online tuitions.The AQA offers 42 A Levels subjects, in any combination the student chooses to pick. A renowned international qualification that provides flexible and stimulating teaching, similar to those offered by our online tuitions
AQA Science
AQA English
AQA French
Our
Advanced Placement® (AP)

Programs
Online AP Subject tuition is a flexible and cost-effective way for high school students to prepare for college-level courses and exams. With personalized 1-on-1 tutoring and free online courses, students can earn college credit and save on tuition costs. AP subjects/ courses are recognized by most US colleges and universities for credit.
AP Arts
AP History
AP English
ICSE Board exam process is pretty matching to different instructive boards. applicants giving these tests are speculated to read 6-7 topics, and those topics have 1-3 papers in every subject. So in total there are 8-eleven papers, based on the topics chosen via the students. however, while making ready the ICSE effects, rankings of the high-quality five-6 topics could be taken into consideration. English remains the compulsory challenge during the research.
ICSE Mathematics
ICSE Science
ICSE French
Central Board of Secondary education or CBSE board is amongst the respected and maximum famous instructive education forums inside the country. The board aims at offering excellence schooling to all of the newcomers permitting them to have a futuristic career beforehand. CBSE Board in India is broadly widespread for its diverse syllabus and nicely-controlled evaluation sample helpful for the college youngsters
CBSE Mathematics
CBSE Science
CBSE Geography
Our Core Values Of

THE CHENNAI TUITION
Our Core Values Of
THE CHENNAI TUITION

The
Top Reasons

For You To Join With Us !!
India's Best E-Learning Company with a Decade of Expertise
You're Our Priority
24x7 & 365 days
"Do what you do so well that they will want to see it again and bring their friends"
The Chennai Tuition is India's leading Online tutoring company which enables students to learn LIVE with some of India's best-curated teachers. The Chennai Tuition USP is the quality of teachers. It has some 500+ teachers who have taught more than 1 Million hours to 40,000+ students spread across 1000+ cities from 30+ countries. The Chennai Tuition is founded by IITian friends who have been teachers themselves with over 13 years of teaching experience and have taught over 10,000 students.
Hear What Our Valued
Customers

Have to Say
We highly appreciate the kind and stellar feedback from our customers immensely.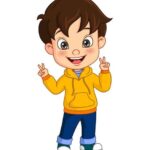 Sundar
Cambridge A Level
My son sudhir keeps to development properly way to the teacher's steering. He has scored A* in Math, Physics and Biology. As dad and mom we are able to see he has sincerely improvised.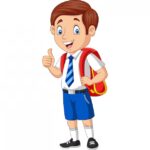 Mandal
Cambridge As Level
My daughter Polimandal is analyzing in Grade 11 and is taking Accountancy instructions from Mohit Agarwal sir. She's very glad with his commands and wants to preserve to take classes in July for her next term after her checks.
Neha
Edexcel Pearson
i was capable of apprehend very definitely what the instructor taught me in class. She made fantastic to explain the thoughts in detail. i would rate the teacher a 5/5.
Benny
IB DP
My Maths instructor is high-quality and i'm able to apprehend the whole thing that she is education. After attending her commands, i've understood the thoughts higher and i am capable of answer in magnificence. i am confident that it has multiplied my know-how and will assist growth my score.
Kishore
CBSE
The training so far have been great. i have understood whatever has been taught certainly. There have been no technical problems in the use of the portal and i would give the instructor a perfect score
Baghav
AQA GCSE
My Son is studying in an American Embassy school in grade 9th. we're taking lessons for Chemistry and Phhysics. The lessons are top & the coaching is awesome. we are satisfied & glad with the manner everything is deliberate & performed. it is a amazing experience.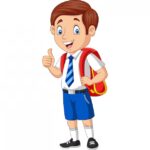 Shiv
Cambirdge IGCSE
i am taking lessons with THE CHENNAI TUITION for Maths, Physics & Chemistry. The tutors are excellent and cooperative. The training are going very without difficulty & the content can be very well taught. The assignments are assigned after every elegance as homework & assist me revise as a result.
Shema
Cambirdge O Level
My board is IGCSE. My lessons with THE CHENNAI TUITION for Maths are going well and i'm glad with the manner the teach cleared my doubts. the net portal is quite exceptional as well.
Dhanshika
Cambridge Primary
I suppose that my revel in with the THE CHENNAI TUITION online tutoring has been virtually well so far, with most of my doubts or clarifications being cleared. I just like the truth that i am capable of revisit topics each time I need to & can bypass over them another time if I don't apprehend some thing.
Vinay
IGCSE
The tuitions through THE CHENNAI TUITION have helped me lots to revise my syllabus and easy all my doubts as My coach has been exceptionally beneficial with the whole lot.